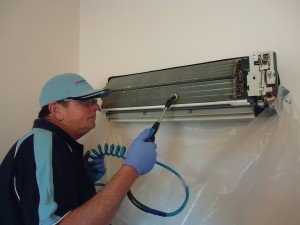 Split System Clean is certified by Indoor Environmental Quality Standards Australia (IEQSA). Refer link below:
 https://www.ieqsa.org/eq-certified-202-hvac.html
Here is another important reason to have your air conditioner professionally cleaned and decontaminated. This is from Channel 7 in Brisbane but just as relevant to Western Australia.
 
Split System Care is an approved distributor for AIRCONcare and the following are the test results conducted on the cleaning product.
| | | |
| --- | --- | --- |
| | | |
|  Cytotoxic Testing | lab-test-reports | MSDSv4-au |
Radio Ads
 6IX Forever Classis Advertisement October 2015
Split System – Cleaned
Split System – Sick
Split System – Mould